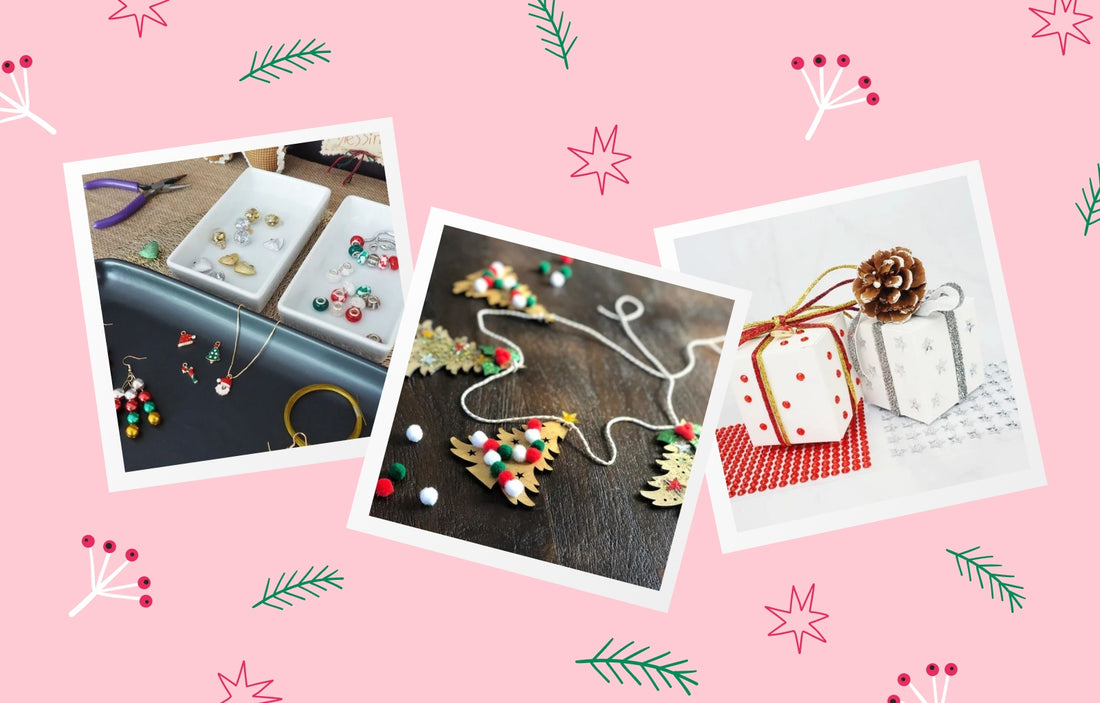 Festive Christmas Craft Ideas
If you're looking for budget-friendly ways to add a personal touch to your Christmas celebrations, Discount Craft needs to be your go-to destination. Plus, it gets delivered direct to your house so you dont need to fight the Christmas crowds at the shopping centre.
From Christmas-themed gift wrapping to making your own festive earrings, we've asked some of our regulars what they're going to be making this year and here's what they told us!

1. Special Christmas Gift Wrapping
Theres nothing worse than getting a gift that clearly comes pre-wrapped from David Jones. Transform your holiday gifts into works of art with Christmas-themed gift wrapping and your loved ones will know just how much effort you have put in.
Some items we love for this are:
Fake Holly

Christmas Ribbon

Christmas Rhinestone Stickers

Gift tags

Mini Pinecones
 2. Handmade Cards
Sending handmade Christmas cards is a heartfelt way to show your love and appreciation. Get creative with your card designs! Stamp holiday motifs on the front, embellish with stickers, rhinestones, decals and whatever else you can find, and add a warm message inside. 
Here's what you'll need:
Blank Cards and Envelopes

Scissors

Glue

Christmas Embellishments

Christmas Rhinestone Stickers

Pens

Ribbons
3. Christmas Bunting
Deck the halls with handmade festive bunting. You can hang these from the curtains, the tree, your stair railings, off the side of the table or anywhere you like! Just be careful of little ones that can reach the string. 
String or twine: Choose a sturdy string to thread your flags onto.

Paints and brushes

Glue or adhesive

Wooden Christmas decals

Pom Poms

Christmas Glitter
4. DIY Christmas Ornaments
Crafting your own Christmas ornaments is a fun and creative way to make your tree unique. It's certainly a favourite with the kids. 
Plain ornaments that you can decorate or

Polystyrene ornaments 

Craft paint and brushes

Craft glitter

Christmas beads and sequins to add add sparkle and texture

Ribbon or twine: Attach these to the top of the ornaments for hanging.
So, gather your supplies and let your imagination run wild as you create memorable and budget-friendly Christmas crafts for family and friends to enjoy. Happy crafting and happy holidays!